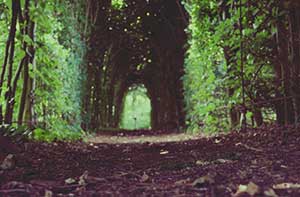 HSU released its monthly Economic Index for August, and although some sectors have seen small decreases in value, overall Humboldt County is experiencing an economic gain that will hopefully be an ongoing trend. Home Sales, Hospitality, and Lumber have all seen an increase in numbers this past month, while the two sectors that are lagging behind (but not by significant amounts) are Retail Sales and Local Employment. It's important to consider this small decrease in employment against the larger national figures, which have also seen a slight downturn as well during August.
Here at Sequoia Professional Services, we like to keep our fingers on the pulse of the local economy so we can help our clients – both employers and employees – connect and prosper regardless of the economic trends we are weathering as a community. While keeping track of these fluctuations is helpful in the work we do, we believe that we can help anyone who is looking for employment or a career move. With over 30 years' experience, we have a strong and established network of connections that we will put to work for YOU in your employment or recruitment search.
Want to learn more? You can visit HSU's current economic index to get more facts and figures about our local economy. The Economic Department at HSU has been publishing this valuable resource for the community since 1994. Still have questions or feeling ready to get to work? Contact Us for more information on how we can work with you, matching your skills, talents, experience, and personality with the right employer!
The information provided in this blog is intended for general information purposes only. Readers should seek the help of an HR professional for guidance on specific issues.