How You Know You've Found the Right Candidate for the Job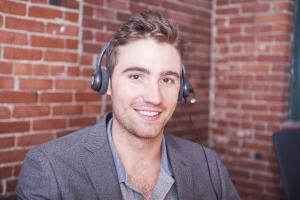 When you put an ad in the local classifieds or post a job opening online, you'll likely receive a flood of inquiries and applications that need to be reviewed. How do you narrow down your selection to find the best candidate for the job? Consider these tips and suggestions for vetting applicants and reviewing resumes:
The applicant's skills and personality must be in line with the direction your company is headed, not just for its current state. The best applicant needs to be able to learn new skills and adapt as necessary to grow with your company.
Ask interview questions regarding how long they plan to stay in the area. They aren't the best candidate if they don't intend to stay with your company for more than a few months.
The candidate should be positive about the new position. Attitude counts for great deal, and your opening should be the job they want.
No applicant is perfect. The person with all the required technical skills doesn't necessarily have the soft leadership skills that a position requires, according to a recent Human Resource Executive Online article. Find the person with the best balance and deficiencies that can be trained.
Don't forget to verify the information on the application. Call references, and check to ensure the applicant received the degrees and certifications they claim. Even if you have a good feeling about the candidate, you will feel more comfortable knowing you did your homework before hiring (and so will your business).
If you'd like help finding the right candidate for your job opening, contact Sequoia Personnel Services.
 The information provided in this blog is intended for general information purposes only. Readers should seek the help of an HR professional for guidance on specific issues.