Food, Fun and Family!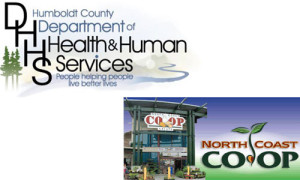 The Humboldt County Department of Health and Human Services is offering a free six week course to help your family eat better. Learn about kitchen safety, creating healthy dishes, menu planning, label reading, smart shopping, and having fun with food! Together the class will make and sample tasty, healthy recipes. Participants will take home free recipes and a binder packed with resources. Children 8 and older are welcome with an adult.
Classes are held on six consecutive Tuesdays, beginning March 3rd and ending on April 7th, 6:30 – 8:30 pm, at the Eureka Co-op Community Kitchen, corner of 4th and B Streets.
To register call (707) 443-6027 ext. 102 or www.northcoastco-op.com
Questions? Contact Michelle Postman at (707) 441-5567 or mpostman@co.humboldt.ca.us